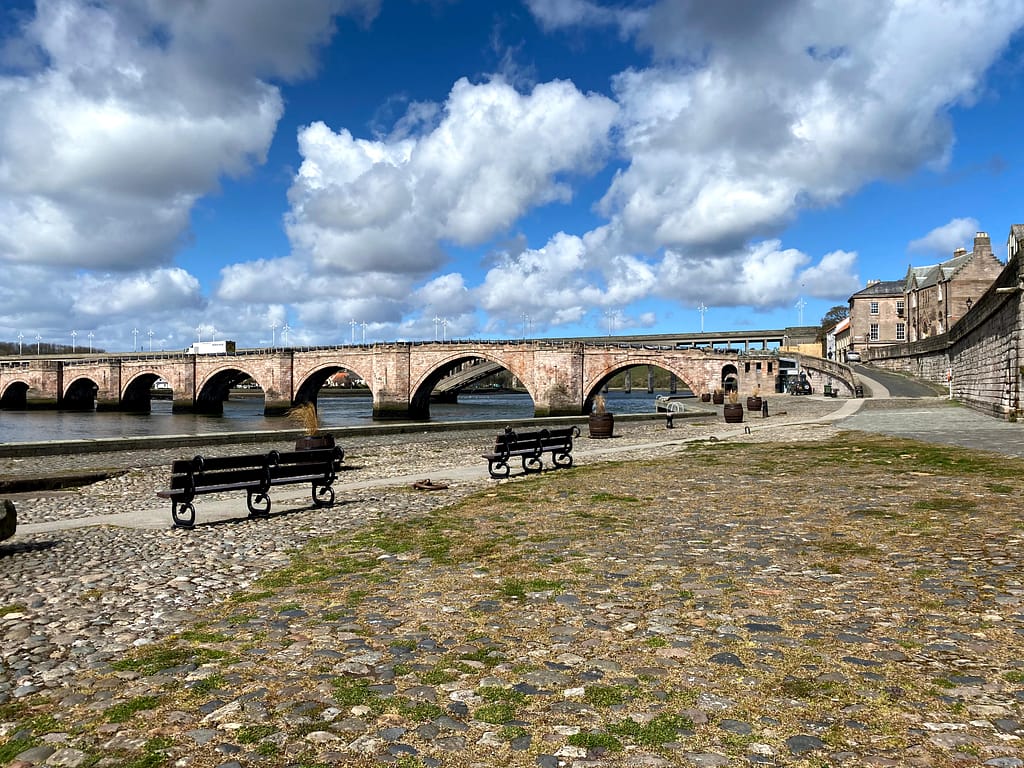 Hello and welcome to the first day of Berwick Heritage Open Days 2021. We are delighted to be bringing you this year's event despite the ongoing Coronavirus pandemic and because of the current situation we have decided to offer a blend of online and in person activities for you to enjoy this year. In Northumberland there are nearly 90 HODS events this year and we are very proud to say that Berwick accounts for 51 of these! For such a small town we have so much history that we love sharing with people and our dedicated team have worked tirelessly to produce a week of varied events for people of all ages and interests.
Every day throughout the HODS period this 'What's On Today' guide will help you navigate our extensive programme and maximise your experience of our events.
In Person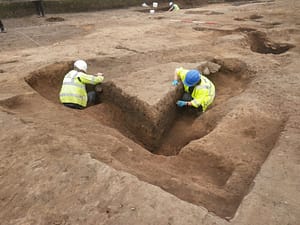 Today there are several places you can visit in person throughout the town. One of the most interesting of today's events is the archaeological excavations taking place at Berwick Infirmary in preparation for the building of the New Hospital. The site is open to the public from 10am – 2pm so why not pop along to meet a Community Archaeologist and discover what has been unearthed.
Other open buildings:
10am – 3pm Berwick Visitor Centre
11am – 4pm Portrait of a Town photographic exhibition
1pm – 5pm The Main Guard
Secret Spittal
This year sees the return of 2020's hugely popular Secret Spittal self-guided walk. Walk through Spittal and look out for posters in windows, on doors, lampposts and fences which show information about the town's industrial past and holiday resort heyday among other things. Talk to researchers who will be manning an information point on Main Street between 2pm and 3pm. This event is accessible anytime from 10th – 19th September.
Bridge Street Revealed
Drawing inspiration from Secret Spittal we have created Bridge Street Revealed for people to enjoy this year. Take a walk along one of Berwick's oldest streets and read window posters to find out about businesses of past and present. This thriving community of local businesses cannot wait to welcome you and reveal its secrets. This event is accessible anytime from 10th – 19th September.
Accompanying these posters are a fun online quiz and the online talk 'Bridge Street Revealed – From Beach Market to Quayside' on Thursday evening.
Online
Visit our website to find a host of activities to keep you occupied throughout the next week. We have several quizzes on offer including Berwick Then and Now and Secret Berwick Quiz. Berwick Then and Now tests your local knowledge and powers of observation by challenging you to match old pictures of Berwick shops and restaurants with their modern equivalents. Look for similar windows, doors and facades to help you identify how the town has changed over the last 60 years. Conversely, Secret Berwick tests your contemporary knowledge of the town. With four levels ranging from easy to very hard there is something for everyone.
Also available online are our daily Berwick Through Time posts which celebrate the town's fascinating buildings and landmarks. Check our website everyday for a new video or blog post. This gallery of information will expand everyday and there is also a chance to see last year's entries including the MacLagan Memorial, Berwick's New Gaol and the Cowe Buildings.
Online Talks
To kick off our programme of online talks Linda Bankier (Berwick Archivist) will be giving a talk at 7pm this evening called 'An Introduction to the History of Berwick through its Archives'. Join her to discover the unusual history of this unique town and find out what the town's archives can tell us about its history from the 1500s to the present day. Delve into documents and discover a colourful past. Booking closes on Eventbrite at 5pm today https://www.eventbrite.co.uk/o/berwick-heritage-open-days-34043664105 . Booking Required.
In addition to Linda's talk there are several other online talks scheduled throughout the HODS period that might interest you:
Sun 12th Sept @ 4pm – Berwick Heritage Question Time
Mon 13th Sept @ 7pm – The History of Berwick Barracks
Tues 14th Sept @ 7pm – Berwick Cockle Sweets and Cockle Cowes
Thurs 16th Sept @ 7pm – Bridge Street Revealed: From Beach Market to Quayside
Fri 17th Sept @ 7pm – Building Berwick's Town Hall