First Day of Heritage Open Days 2020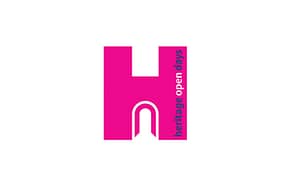 Today is the first day of Berwick Heritage Open Days 2020 and here is a rundown of what is going on today!
Films
From today all of our films will be available on our website. There is something to interest everyone so don't miss a chance to see them! (click here for link to films)
List of Films:
Berwick Castle by Jim Herbert
From Ditch to Bastion by Jim Herbert
Elizabethan Walls by Jim Herbert
Riverside Walls by Jim Herbert
Tweedmouth West End by Jim Herbert
Medieval Tweedmouth by Catherine Kent
Greenses by Linda Bankier
South Prospect of Berwick-upon-Tweed by Jim Herbert and Jackie Kaines-Laing
Daily Videos
Every day at 10am we will be uploading a new short video about different historic buildings in Berwick as part of our Berwick Through Time series. The first one is about 49 – 51 Marygate and was put together by Catherine Kent, an architectural historian. (click here for link)
In Person Events
Although it has been hard to organise in person events this year because of COVID-19 there are still a few places you can visit. From today there is a Berwick's Bridges Exhibition in Berwick Visitor Centre that is free to visit. Opening hours are 11-12th and 14th-19th September 10am-3pm
Online Quiz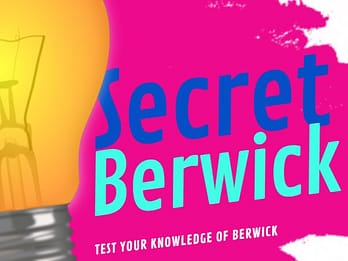 The Secret Berwick online quiz launches today. With three levels of difficulty, test your knowledge of Berwick, Tweedmouth and Spittal by identifying where pictures were taken. (click to take quiz)
Self-Guided Walks
There are a number of trails and walks to encourage people to get out and explore Berwick. Virtual copies are available on our website (here) or hard copies can be obtained from Berwick Barracks or Berwick Visitor Centre. All are family friendly and easily accessible so why not put on your walking shoes and investigate the town. (click here to see trails)
Spotlight
Every day I will be recommending a new event/video/trail to explore. Today the spotlight is on the Barley Trail produced by the Slow Food Group. Barley has been part of Berwick's economy for thousands of years so follow the trail to discover Berwick's Barleycorn Heritage. Route can easily be completed in one and a half hours.