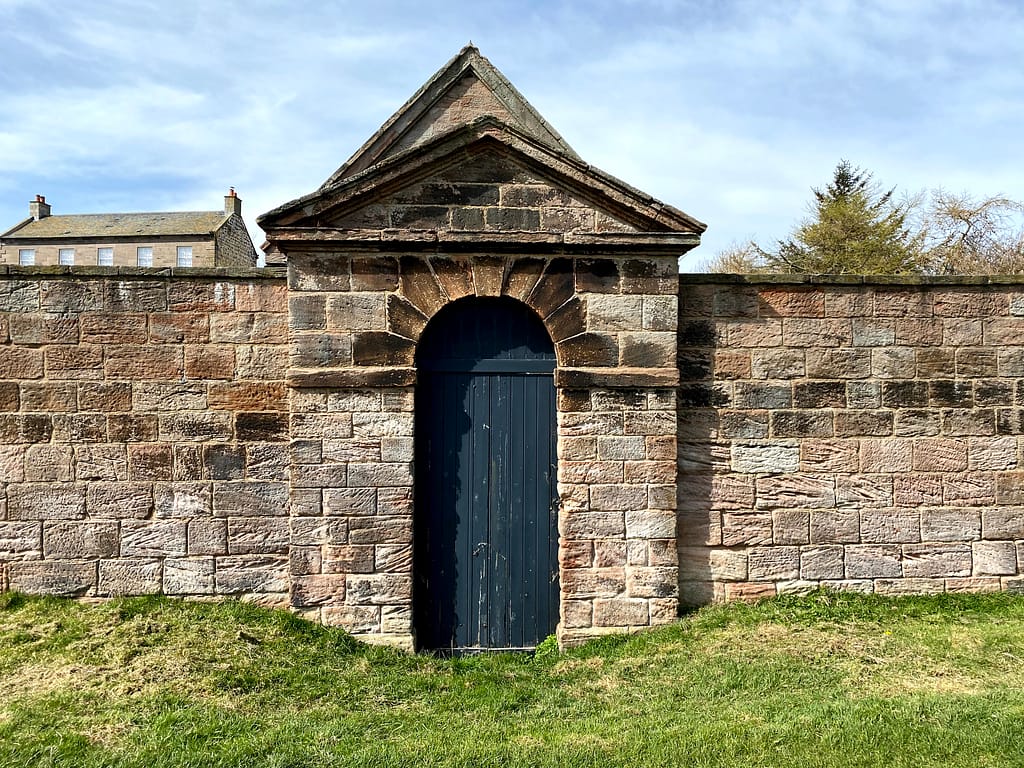 As we begin the first weekend of Berwick Heritage Open Days 2021 there is plenty to do and see around town today. Whether you are a local who has lived here all your life, a recent incomer or a holiday maker we have loads of activities that you will love. Today we have a range of online and in person activities available so you can enjoy HODS 2021 in person or from the comfort of your own home. Download a programme to see what you can enjoy throughout the HODS period.
In Person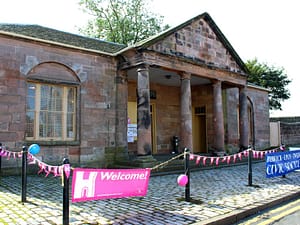 Two of our local buildings are open today for you to visit – The Main Guard and Berwick Visitor Centre. The Main Guard offers an you an opportunity to step into the past and discover the Berwick of a bygone era. During the 18th century the Main Guard stood on Marygate in the centre of the town but in 1815 it was dismantled and move to its present position in Palace Green. The building is now the headquarters of Berwick Civic Society. Open 1pm – 5pm.
Berwick Visitor Centre occupies the former Methodist Church in Walkergate which was built in the late 18th century. The building was sold in 2017 and has been open as a Visitor Centre since 2019. They are currently showing several films and exhibitions about salmon fishing on the River Tweed, Berwick's history and the Berwick 900 tapestry. Berwick-upon-TV tours are also operating from this site today. Open 10am – 3pm.
Self-Guided Walks
Both Secret Spittal and Bridge Street Revealed continue today. Walk around both areas and learn about their past through posters in windows or on lampposts. This unique form of outdoor activity can be enjoyed at your leisure at any point during the HODS period.
Portrait of a Town Exhibition
The Portrait of a Town photographic exhibition in the Granary Gallery provides a unique insight into daily life in Berwick over the last 60 years. The Photo Centre was a local photographic business which closed in Berwick in 2012. Its collection of photographs was purchased by Berwick Record Office and extensive work has been carried out on the collection. To tie in with the 'Edible England' Heritage Open Days theme this year the slideshow will show photographs relating to the area's foodie past.
Online Activities
Have you tried any of our quizzes yet? If not then we have 3 for you to choose from! Test your local knowledge and powers of observation with our Secret Berwick 2021 Quiz and our brand new Berwick Then and Now.
Also available online are our daily Berwick Through Time posts which celebrate the town's fascinating buildings and landmarks. Check our website everyday for a new video or blog post. This gallery of information will expand throughout the week as new buildings are added.
We also have a wide range of online videos available for you to enjoy from the comfort of your own home. Visit our website to watch bell ringing in the Town Hall, discover an air raid shelter and much much more. Full list of online videos.
Bell Ringing in the Town Hall
Berwick Castle
Elizabethan Walls
From Ditch to Bastion
Greenses Arabs and Fish Tales
Riverside Walls
The South Prospect of Berwick-upon-Tweed
Tweedmouth Church – 1350 years of History
Tweedmouth West End
Holy Trinity Church
Wilmott's Fortress Air Raid Shelter
Upcoming Talks
Tomorrow afternoon at 4pm sees the return of last year's very popular Heritage Question Time. Join our panel of experts Linda Bankier, Jim Herbert and Catherine Kent as they answer your questions about the history of Berwick, Spittal and Tweedmouth. Book via eventbrite. Booking closes at 2pm. If you ahev any questions you would like to ask us please email berwickhodsinfo@gmail.com or message us on social media.
Our extensive talks programme continues throughout the HODS period:
Mon 13th Sept @ 7pm – The History of Berwick Barracks
Tues 14th Sept @ 7pm – Berwick Cockle Sweets and Cockle Cowes
Thurs 16th Sept @ 7pm – Bridge Street Revealed: From Beach Market to Quayside
Fri 17th Sept @ 7pm – Building Berwick's Town Hall