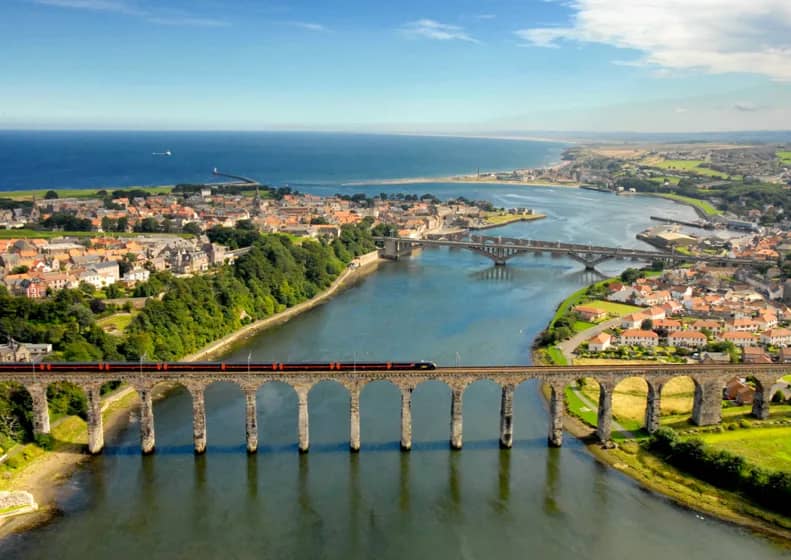 Good morning and welcome to the first Sunday of Berwick Heritage Open Days 2021! The weather is slightly more autumnal than we would have hoped for but the rain will hold off and give you a chance to explore our various events throughout the town or have a look at our website.
In Person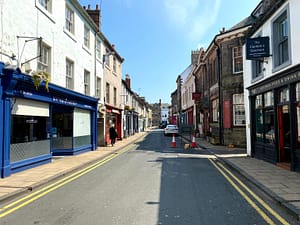 Today our outdoor self-guided walks continue with Bridge Street Revealed and Secret Berwick. Having visited these events myself over the past few days I can confirm that they are proving very popular and you will certainly not feel out of place when walking along the street and reading our posters.
Online
Our online content also continues to be available and keep an eye our for new content being added. If you haven't had a chance to do them yet I would highly recommend our quizzes Secret Berwick and Berwick Then and Now. They will challenge you in different ways and hopefully make you look a little closer the next time you walk around town.
Our Berwick Through Time gallery is being added to daily so visit our page to see which building or landmark id the subject of today's blog post or short video. There is also the opportunity to view last year's Berwick Through Time including places like the pier, the gaol and the MacLaggan Memorial.
Online Talks
This afternoon at 4pm is our Berwick Heritage Question Time online event. Join our panel of experts Linda Bankier, Jim Herbert and Catherine Kent as they try to answer your questions about Berwick, Tweedmouth and Spittal. If you have ever wondered anything about the area now is the time to get an answer. Book here via eventbrite. Booking closes at 2pm.
Here is a reminder of the other online talks coming up this week:
Mon 13th Sept @ 7pm – The History of Berwick Barracks
Tues 14th Sept @ 7pm – Berwick Cockle Sweets and Cockle Cowes
Thurs 16th Sept @ 7pm – Bridge Street Revealed: From Beach Market to Quayside
Fri 17th Sept @ 7pm – Building Berwick's Town Hall
Upcoming Walks
Looking forward to next weekend we have 9 guided walks available around the town on which you can learn about many aspects of the area's history from the medieval period to the present. These walks last around and hour and places are limited so please book to avoid disappointment. Book all walks here via eventbrite.
Caste Tour – Fri 17th @ 10am and 2pm
From Ditch to Bastion – Fri 17th @ 12pm and 4pm
Berwick Between the Wars – Fri 17th @ 2pm and Sun 19th @ 2pm
Elizabethan Walls – Sat 18th @ 10am and 2pm
Edible Plants – Sat 18th @ 11am
Riverside Walls – Sat 18th @ 12pm and 4pm
Greenses Arabs and Fish Tales – Sat 18th @ 4.30pm
Tweedmouth's West End – Sun 19th @ 11am and 1pm
Medieval Tweedmouth – Sun 19th @ 12.30pm and 2.30pm