What's On Today 14/09/2020
Sadly the weekend is over and it is Monday again. But don't let those Monday blues get you down because we have plenty you can do to make your day fly by. Even if you are at work you can squeeze one of our videos into your lunch break or do the Secret Berwick Quiz while you're having a cup of tea.
Berwick Through Time
Have you ever wondered how some Berwick buildings came to be there or what their history is? Well we can answer your questions. Our series about the history of buildings in Berwick continues with today's video about the Brown Bear on Hide Hill. Don't forget to have a look at our previous videos while you are checking this out – Berwick Parish Church, Wilmott's Air Raid Shelter and 49-51 Marygate.
In Person Events
Although a lot of Heritage Open Days has had to move online this year we still have several things you can explore in person. Berwick Visitor Centre continues to show the Berwick Bridges Exhibition, open 10am – 3pm. While you are there it is well worth a look around as the building also houses the Berwick 1000 Tapestry as well as showcasing various other local projects. If the weather is nice and you would prefer to be outside then why not try one of our many walking trails. (available here)
Online Events
Our video tours are only available to watch until Sunday so don't miss out, there is something for everyone to enjoy (click here to view videos). Our online quiz Secret Berwick is also still available, test your knowledge of the town by guessing where the pictures were taken and learn about their history on the way. (click to take quiz)
Spotlight
Today I am shining the spotlight on our Heritage Safari, a brand new walking trail for families designed for HOD's this year. Follow the 2km route around the walls and up the river and try to find as many animals as you can on the way. Keep your eyes peeled as there are plenty of animals to spot and some of them are quite exotic. (click here for trail)
Tomorrow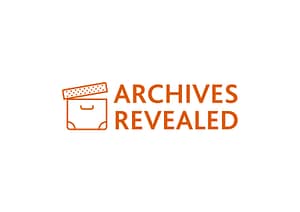 Tomorrow the first of our live online talks takes place at 7pm – Berwick's Archives Revealed with Linda Bankier. Berwick has a wonderful collection of Borough Archives which are still kept in the town and give a great insight into its fascinating history. Join Berwick Archivist, Linda Bankier in this online talk for a delve into the archives. This talk will bring the town's history to life through the fascinating stories in the archives. Fought over by the English and Scots, Berwick has been described as "Twixt Thistle and Rose" – a little kingdom in the middle which is a Place by Itself.