What' On Today 20/09/2020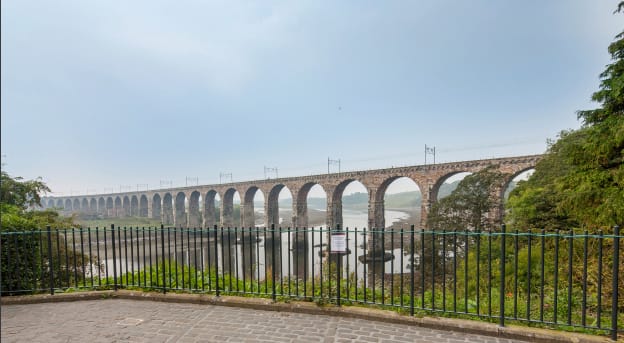 Today is the final day of Berwick Heritage Open Days 2020 and to say it has been a roller coaster is a bit of an understatement. We did not expect a local lockdown to come into force halfway through but we have persevered. Here are some things that you can do today.
Berwick Through Time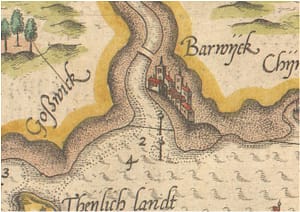 Today's installment is a short article by Dr Catherine Kent about the Elizabethan Pier (click here to visit page). This brings our series about the history of Berwick buildings to a close but due to popular demand all episodes will remain available until the end of September. Here is a list of all 10 buildings that were explored:
49 – 51 Marygate by Catherine Kent (article)
Wilmott's Air Raid Shelter (video)
Berwick Parish Church by Berwick Parish Church (video)
Brown Bear by Jim Herbert (video)
Maclagan Memorial Linda Bankier (video)
Castle Hotel by Jim Herbert (video)
17 Tweed Street by Catherine Kent (article)
Cowe Buildings by Cameron Robertson (video)
Former Council Offices, Wallace Green by Linda Bankier (video)
Elizabethan Pier by Catherine Kent (article)
Secret Spittal
Secret Spittal has been a fantastic event and the kind feedback we have recieved so far has been very uplifting. If you have not yet had a chance to follow this walk around Spittal then please do give it a visit and discover the history of the town through windows into other people's lives (literally). The weather forecast today is for 15°C, cloudy and very little wind so it is perfect conditions for a stroll along the streets of Spittal. (click here to view map)
Heritage Question Time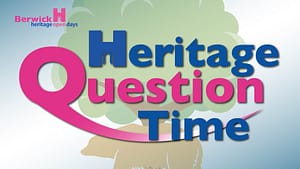 Any Sunday afternoon plans? Why not tune in to Heritage Question Time Part 2 at 4pm to have your questions about Berwick, Tweedmouth and Spittal answered. Join our panel of experts – Jim Herbert, Catherine Kent and Linda Bankier – to explore Berwick's colourful past. Email info@berwickhods.org.uk to book your place, booking closes at 2pm.
The Berwick InQUIZition
Have you spent your week watching our HODs videos and attending HODs events? Or maybe you think you know a lot about Berwick? Test your knowledge of Berwick's history in our Berwick InQUIZition online quiz. Join pub quizmaster and local historian Jim Herbert to wrap up this year's Berwick Heritage Open Days with this special family-friendly online quiz. (click here to find out more)
Secret Berwick Quiz
If you don't fancy Jim Herbert's live quiz then you can test your knowledge of Berwick, Tweedmouth and Spittal with out Secret Berwick online quiz. Progress through the the 3 rounds and discover how observent you are and how well you know the town. (click here to try quiz)
Online Video Tours
Our online video tours have been a very popular part of our programme this year and because of this popularity we have decided to extend the period that they are online. They will now stay on the website until the end of September so if you haven't yet had a chance to watch them you have a little more time to do so. Here is a list of the available videos:
Berwick Castle by Jim Herbert
Riverside Walls by Jim Herbert
Elizabethan Walls by Jim Herbert
From Ditch to Bastion by Jim Herbert
Tweedmouth West End by Jim Herbert
South Prospect of Berwick-upon-Tweed by Jim Herbert and Jackie Kaines-Laing
Medieval Tweedmouth by Dr Catherine Kent
Greenses by Linda Bankier
The Main Guard by Lady Zoreen Hill
Hodgson the War Poet by Berwick Parish Church
The Stained Glass Windows of Berwick Parish Church by Berwick Parish Church
Walking Trails
There are a number of trails and walks to encourage people to get out and explore Berwick. We would particularly recommend our family friendly Heritage Safari, follow the trail around Berwick and see how many animals you can spit. Virtual copies are available on our website (here) or hard copies can be obtained from Berwick Barracks. All are family friendly and easily accessible so why not put on your walking shoes and investigate the town. (click here to see trails)
Feedback
Feedback is normally crucial to Heritage Open Days so we can improve our programme and format year upon year. This year because we had a predominantly virtual programme your feedback is more important than ever! If you visited one of our in person events, attended an live online, tried out the quiz or watched any of our videos we would love to hear from you. If you get a moment please email your comments and experiences to info@berwickhods.org.uk or complete our online feedback form here. Anything you give us would be much appreciated and will help us grow and adapt in the future to make a better and better event.